Support Hundreds Of Data Sources, Fast Speed & High Accuracy
Integrate massive data between Transaction DB, Cloud DB, SaaS, Binlog with SQL-like code or Drag & Drop.
Reduce Complexity
The connector developed based on API can be compatible with offline synchronization, real-time synchronization, full synchronization, incremental synchronization and other scenarios.
Save More Time
Provides visual job management, scheduling, running, and monitoring capabilities. Accelerates the integration of low-code and no-code tools.
Simple And Easy To Maintain
Support stand-alone, cluster deployment, choose Zeta engine deployment, no need to rely on Spark, Flink and other big data components.
Mature & Stable
Experience the baptism of large-scale production environment use and massive data.
Rich Connectors
There are hundreds of connectors that can run on many different engines based on APIs.
Batch & Realtime Integration
Perfect compatibility with offline synchronization, real-time synchronization, and full/incremental synchronization scenarios. Supports visual development and code development.
Transforming Massive Data
Use ultra-high performance distributed data synchronization, which will synchronize massive data in real time to ingest or obtain changed data.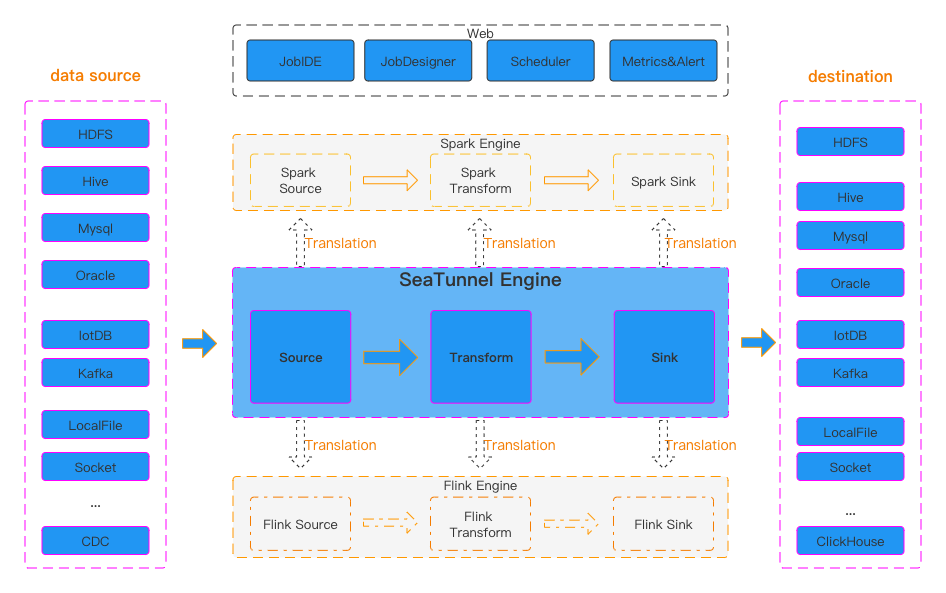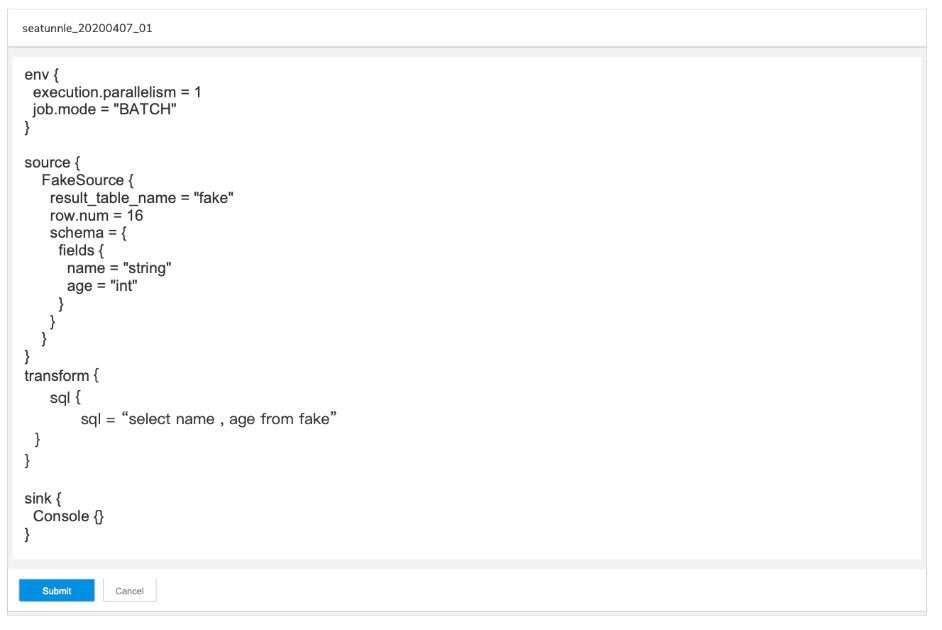 Fully-fledged Monitoring
Provides detailed monitoring during data synchronization to understand the actual data situation.